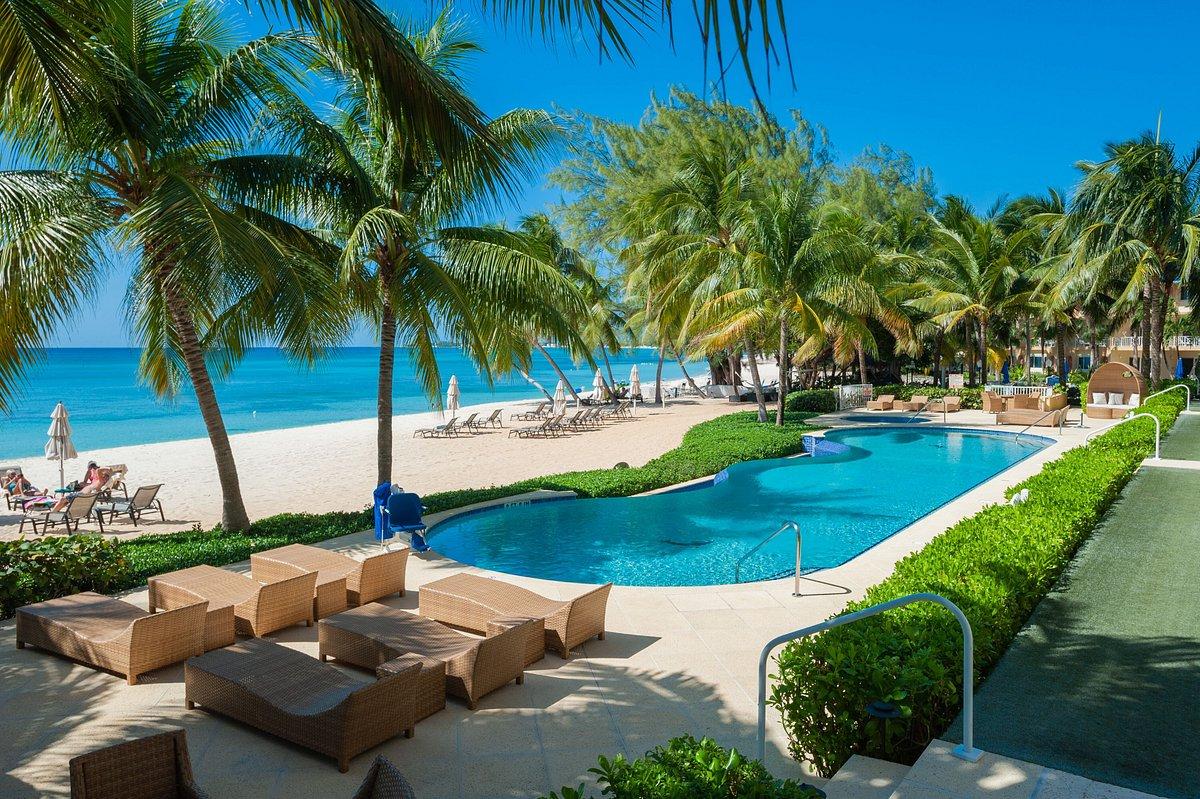 Our luxurious ocean front villas provide our guests with the ultimate in comfort, furnishing you with all your requirements and needs throughout your stay with us.
There is also an ADA Compliant pool lift to make getting in and out more accessible.
The Villas:
All of our villas are oceanfront and boast spectacular views
Every bedroom comes with a Flat Screen TV
'Family' sized flat screen TV in the living room area
Fully equipped gourmet kitchen
Large screened in patio boasting panoramic views of the pool and beach areas
Free local calls and International calls to the US and Canada
Free wireless Internet
Hair dryers,  luxurious robes and bath products in each bathroom
In Room Laptop Safe
The Property:
ADA Compliant pool lift
85' Infinity pool with hot tub
4 fully equipped barbeques, 2 located on each side of the property with patio chairs and tables
Chaise lounges and umbrellas on the beach
Well equipped on site fitness center
Beach towels are provided daily
Assigned parking garage for each villa
2 Elevators – one located on each side of the property
Services:
We recommend a great shopping service who can stock your kitchen prior to your arrival so you can start relaxing on the beach right away.
We work closely with recommended vendors for car rentals offering great deals for our confirmed guests
On site office where our friendly and accommodating Caymanian staff are always happy to help and advise you in any way they can
A friendly and efficient housekeepers provide daily Maid Service (excluding Sundays, Good Friday, Christmas Day and New Year's Day)
We are committed to providing the ultimate in luxury self catering vacation accommodation and, as such, would welcome any suggestions or feedback you have that could help us serve you better during your stay with us.
The Renaissance Grand Cayman is truly a one of a kind gem!

7 mile beach is a beauty on its on own, but where the Renaissance is located is truly amazing. It's a private oasis. Great for small and large families. The villas are clean and spacious with modern accommodations. The staff and property manager are so kind and accomodating. You can tell they love their job! I highly recommend Renaissance. We've been coming to Grand Cayman for over 5 years and continue to stay at the Renaissance.
We have been traveling to Grand Cayman almost every year for the past 30+ years. We chose to stay at The Renaissance this year as the location was central on 7 Mile beach to offer us the opportunity to have an unmatched beach to walk every day, as we enjoy doing. The Renaissance proved to be one of the best we have ever selected to stay. Also, the friendliness of the residents of The Renaissance offered us a very welcome feeling. Truly, you cannot go wrong in this location.
We had an incredible time at the Renaissance! It was perfect for our small family group. The amenities were top notch and the staff were all very nice. Can't say enough about the view, it is as good as it looks in pictures/the internet! We prefered being on this quieter stretch of beach, even though there was not much within walking distance. The drive to restaurants/stores was very minimal. It was the perfect vacation spot and I can only hope to return!