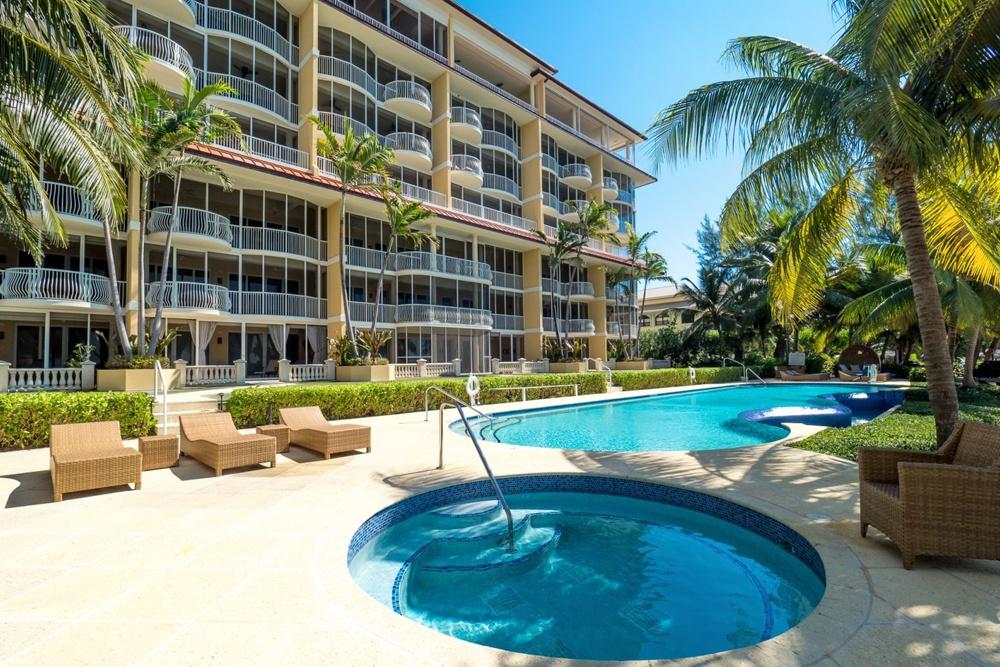 The Renaissance Cayman Villas are the ultimate in Caribbean self catering luxury accommodation, providing guests with an opulent home away from home where they can relax in the utmost of privacy amongst the timeless elements of the Caribbean.
Situated on the uncrowded northern end of Seven Mile Beach, away from the hustle and bustle of the main tourist area, the property is comprised of thirty-seven, two, three and four bedroom villas which are similar in layout and all of which boast equally stunning views. Each villa captures a tropical design aesthetic with the incorporation of a sophisticated palette of colors and materials. The Master bedroom and living room open out to a screened in sea side terrace which boasts magnificent views of the world famous Seven Mile Beach. There is also a unique and intimate balcony area in each villa – perfect for a romantic star light dinner for two!
In the midst of our beautifully landscaped gardens is our 85' infinity edge pool together with a heated spa for guests to relax in and enjoy. The pool area leads directly onto a breathtaking 200' expanse of un-crowded white powdery beach with crystal clear waters where couples and families benefit from being in a private and peaceful atmosphere, away from the busier Seven Mile Beach tourist spots. Snorkel right out front at the mysterious ring of stones or try paddle boarding. Enjoy an undisturbed snooze on the beach or sit back, relax and take in the magnificent views from the comfort and shade of one of our palm trees.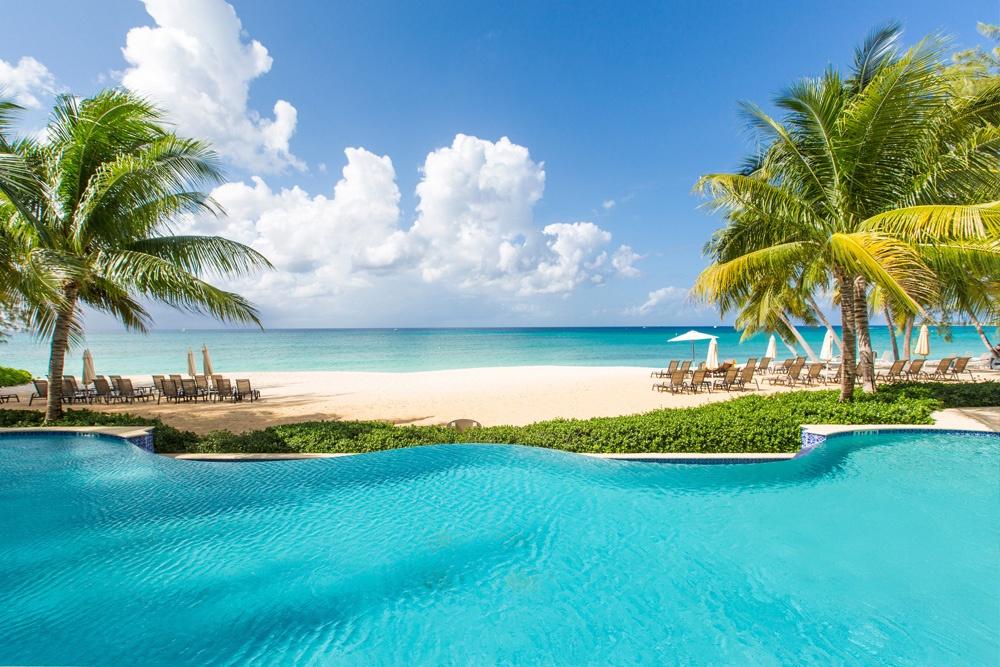 Situated on each side of the property is a beach side patio area with two fully equipped propane barbeque grills and patio tables and chairs set in a shaded area – ideal for beachfront dining. There is also a private fitness centre on site for our guests' exclusive use.
Winner of the 2013 and 2016 Trip Advisor's Certificate of Excellence, the Renaissance is proud of its high level of customer service and we are here to help you in any way we can. From stocking your kitchen full of your favourite foods prior to arrival, making reservations for dining and excursions, to offering money saving deals when renting a car, we are here to ensure your entire vacation is stress free so you can relax, re-charge and enjoy your stay.
We look forward to welcoming you to our little piece of Paradise.
The Renaissance Grand Cayman is truly a one of a kind gem!

7 mile beach is a beauty on its on own, but where the Renaissance is located is truly amazing. It's a private oasis. Great for small and large families. The villas are clean and spacious with modern accommodations. The staff and property manager are so kind and accomodating. You can tell they love their job! I highly recommend Renaissance. We've been coming to Grand Cayman for over 5 years and continue to stay at the Renaissance.
We have been traveling to Grand Cayman almost every year for the past 30+ years. We chose to stay at The Renaissance this year as the location was central on 7 Mile beach to offer us the opportunity to have an unmatched beach to walk every day, as we enjoy doing. The Renaissance proved to be one of the best we have ever selected to stay. Also, the friendliness of the residents of The Renaissance offered us a very welcome feeling. Truly, you cannot go wrong in this location.
We had an incredible time at the Renaissance! It was perfect for our small family group. The amenities were top notch and the staff were all very nice. Can't say enough about the view, it is as good as it looks in pictures/the internet! We prefered being on this quieter stretch of beach, even though there was not much within walking distance. The drive to restaurants/stores was very minimal. It was the perfect vacation spot and I can only hope to return!