Situated in the crystal clear waters of the Western Caribbean, Grand Cayman is the largest of three Islands that make up the Cayman Islands. Described by visitors as a sparkling jewel of the Caribbean, Grand Cayman is listed as one of the most desirable Caribbean getaways.
Named by Trip Advisor to host the 2nd best beach in the Caribbean, Cayman boasts un-crowded, breathtaking white powdery beaches and crystal clear waters that are known to offer some of the best snorkeling and diving in the World.
Visitors to Grand Cayman can enjoy the versatility of Island living combined with many of the advantages of a large city. From the bustling cosmopolitan Seven Mile Beach area and the neighboring town of Camana Bay with its exclusive boutiques and restaurants, to the remote tranquility and untouched beauty of the West Bay, East End and North Sides of the Island there is something for everyone to enjoy. The lifestyle in Cayman is extremely casual and outdoor oriented. Most establishments on Island welcome casual clothing, although shoes and shirts are always required.
Shopping: Grand Cayman offers an abundance of Duty Free Shops giving visitors an opportunity to get some great value deals on designer brands.
The supermarkets in Cayman are comparable in size and style to those found in the US and stock a wide range of International and local foods.
Dining: Cayman offers world class dining with a large selection of restaurants and variety of cuisines to choose from. Enjoy a romantic or family meal at one of the many amazing water front restaurants where your eyes can feast on the magnificent panoramic sea view whilst you enjoy great service and mouthwatering menus for an unforgettable dining experience.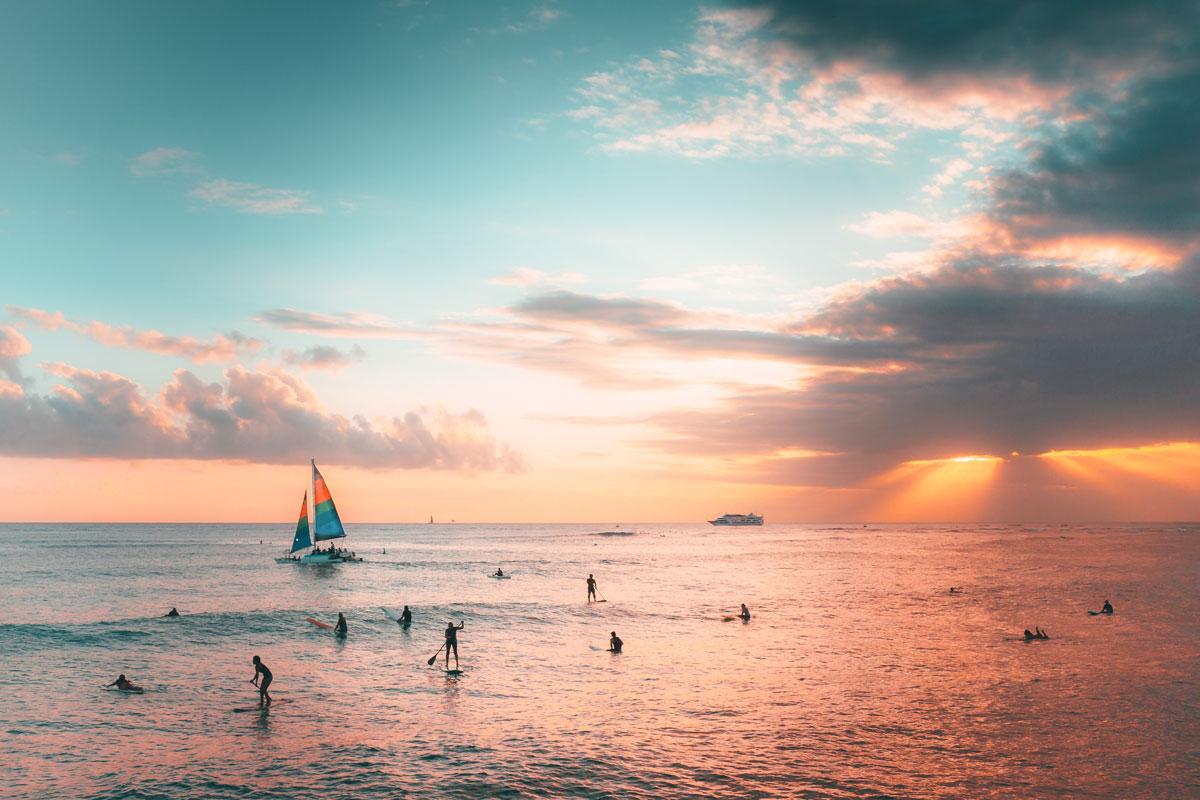 Activities: Water Sports (jet packing, water skiing, wave runners, kayaking, snorkeling, diving, windsurfing, banana boat, aqua-trike, paddle boarding), Sailing, Catamaran trips, Glass Bottom Boat trips, Deep Sea Fishing, Golf, Nature Tours.
Weather: Cayman is well known for its warm tropical climate throughout the year – perfect for relaxing on the beach! The rainy season is from May through October but showers are generally of short duration and often not island wide.
The Renaissance Grand Cayman is truly a one of a kind gem!

7 mile beach is a beauty on its on own, but where the Renaissance is located is truly amazing. It's a private oasis. Great for small and large families. The villas are clean and spacious with modern accommodations. The staff and property manager are so kind and accomodating. You can tell they love their job! I highly recommend Renaissance. We've been coming to Grand Cayman for over 5 years and continue to stay at the Renaissance.
We have been traveling to Grand Cayman almost every year for the past 30+ years. We chose to stay at The Renaissance this year as the location was central on 7 Mile beach to offer us the opportunity to have an unmatched beach to walk every day, as we enjoy doing. The Renaissance proved to be one of the best we have ever selected to stay. Also, the friendliness of the residents of The Renaissance offered us a very welcome feeling. Truly, you cannot go wrong in this location.
We had an incredible time at the Renaissance! It was perfect for our small family group. The amenities were top notch and the staff were all very nice. Can't say enough about the view, it is as good as it looks in pictures/the internet! We prefered being on this quieter stretch of beach, even though there was not much within walking distance. The drive to restaurants/stores was very minimal. It was the perfect vacation spot and I can only hope to return!