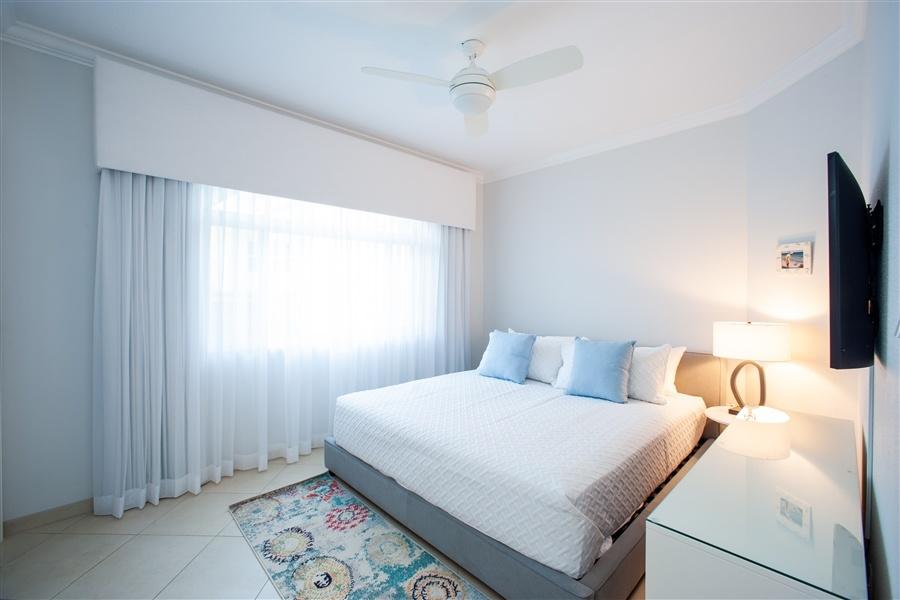 Our spacious 3 bedroom oceanfront villas can accommodate up to a maximum of 6 guests.
These exclusive villas provide the ultimate in luxury accommodation, each boasting a large oceanfront Master Suite, luxury en-suite bathroom with walk in shower, oversized tub, soft cotton towels and a variety of luxurious soaps and lotions. The other two guest bedrooms, situated on the island side of each villa, also have the convenience of their own private bathrooms. All bedrooms are furnished to provide the ultimate in comfort and come equipped with a flat screen TV. Each villa is facilitated by a laundry and storage room with a full sized washer and dryer.
The main living areas in each villa have an open plan layout with a fully equipped gourmet kitchen that leads through to the Living/Dining room. A large breakfast bar services both areas which is great for entertaining. The Master Suite and Living/Dining areas all have access to the screened in patio which runs the entire width of the villa, designed specifically to give guests maximum benefit of the breathtaking ocean views.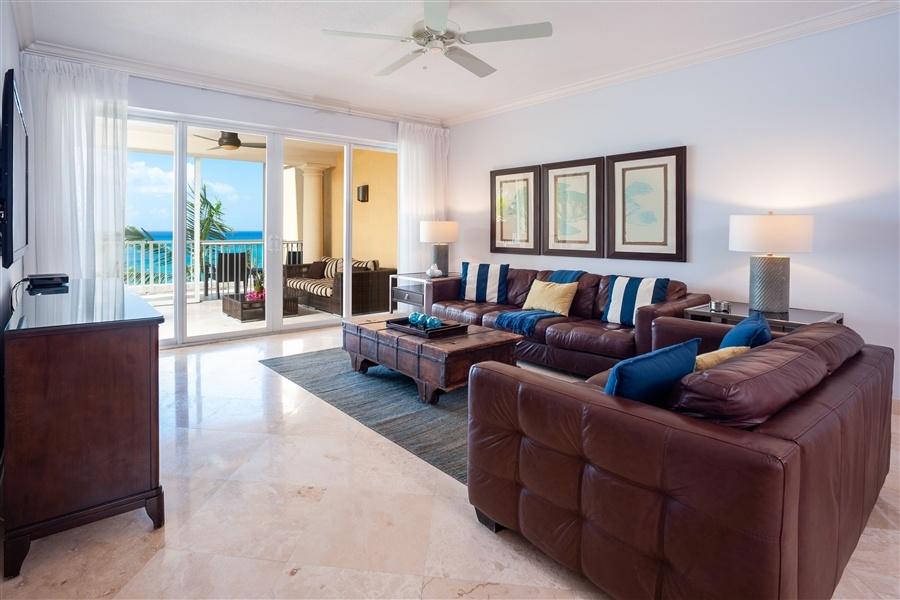 The screened in patio leads out to an intimate open air patio/balcony area that is perfect for sunbathing or watching the magnificent Cayman sunsets.
All villas come with central air conditioning and ceiling fans to keep you cool and comfortable. Internet access is provided and calls to the US and Canada are free!
There are elevators on each side of the property for easy access to each floor and the parking garage.
We invite you to visit our Gallery to view pictures of our villas. Contact us today to find out more and check availability.
The Renaissance Grand Cayman is truly a one of a kind gem!

7 mile beach is a beauty on its on own, but where the Renaissance is located is truly amazing. It's a private oasis. Great for small and large families. The villas are clean and spacious with modern accommodations. The staff and property manager are so kind and accomodating. You can tell they love their job! I highly recommend Renaissance. We've been coming to Grand Cayman for over 5 years and continue to stay at the Renaissance.
We have been traveling to Grand Cayman almost every year for the past 30+ years. We chose to stay at The Renaissance this year as the location was central on 7 Mile beach to offer us the opportunity to have an unmatched beach to walk every day, as we enjoy doing. The Renaissance proved to be one of the best we have ever selected to stay. Also, the friendliness of the residents of The Renaissance offered us a very welcome feeling. Truly, you cannot go wrong in this location.
We had an incredible time at the Renaissance! It was perfect for our small family group. The amenities were top notch and the staff were all very nice. Can't say enough about the view, it is as good as it looks in pictures/the internet! We prefered being on this quieter stretch of beach, even though there was not much within walking distance. The drive to restaurants/stores was very minimal. It was the perfect vacation spot and I can only hope to return!