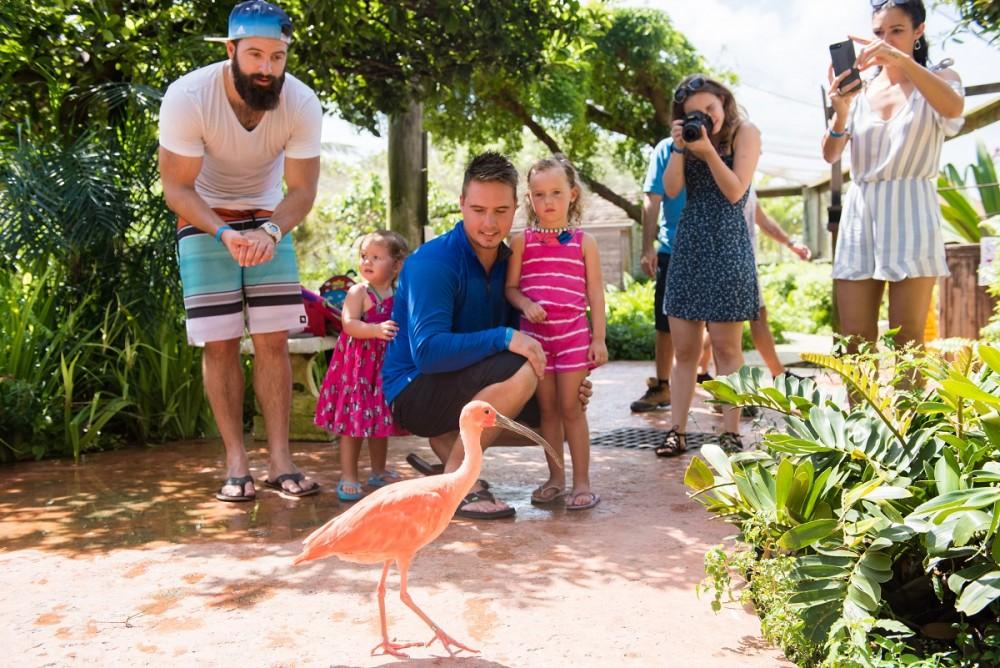 Cayman Routes Tours: offer the best tour options for families, couples, singles and small groups. All of our tours combine a special blend of culture, history and sightseeing for a taste of Cayman that you don't want to miss! You can also create your own tour with our Custom Tour Option. See the most popular sites, or venture off the beaten path, enjoy the local flavour of a traditional lunch or dinner, mingle with locals, take lots of pictures and make happy Cayman memories without breaking your budget! If you want to get away from the touristy crowds come and go local with us!
Phone 345 926-1432
Email: [email protected]
Website: www.caymanroutes.com
Rum Point: Situated 40mins or so from George Town on the secluded North Side of the Island, Rum Point is one of Cayman's most picturesque havens where tourists and locals alike enjoy soaking up the relaxing atmosphere. Offering a full range of facilities for their visitors' convenience including beach side restaurants and changing rooms, Rum Point offers something for everyone. Enjoy relaxing in one of the large hammocks that are hung between the shaded Casuarina trees, experience snorkeling in the crystal clear expanse of shallow waters or, for the more active visitors, participate in beach volley or any of the variety of water sports offered on site.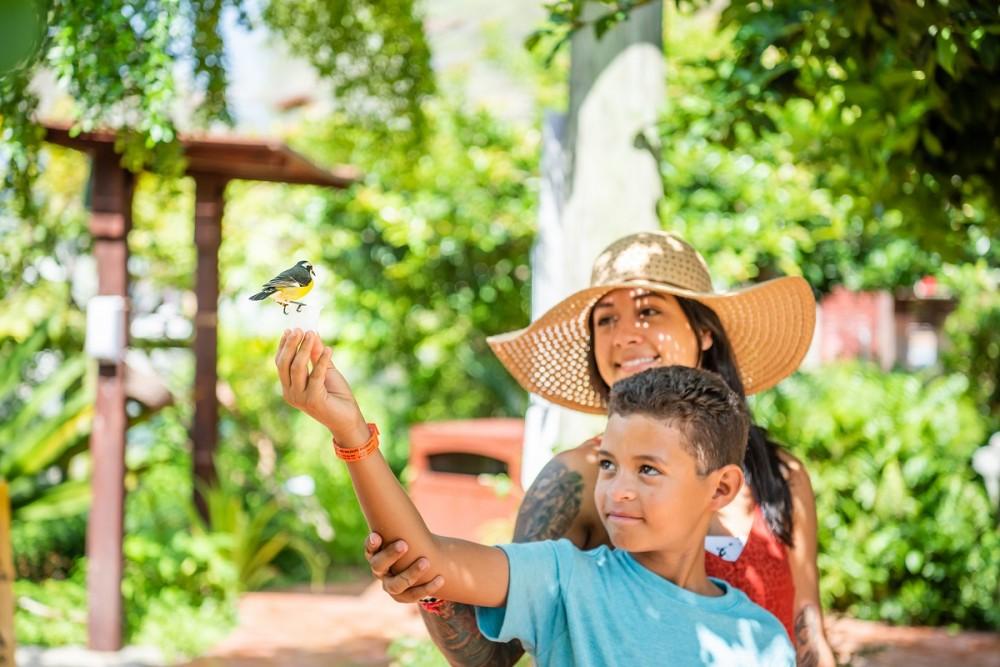 Botanic Park: Known as being home to the rare and majestic Blue Iguana, Cayman's Botanic Park is a stunning natural woodland preserve. Enjoy an afternoon stroll while taking in the spectacular beauty of the Colour Gardens or explore the nature trail and learn about the rare and exotic plants found there and their traditional use. Look out for the Blue Iguana along the way, unique to the Cayman Islands. The grounds also provide an idyllic setting in which to enjoy a family or intimate picnic. A visit to this historical park is a "must do" for any nature loving visitors to the Island. See our Family Fun page for further details.
Mastic Trail: The Mastic Trail is truly a piece of Cayman history. It is approximately a two mile historic trail between Breakers and North Side that was the only route available to be used by Caymanians over 100 years ago to travel between the two areas. The entire trail takes around 1.5hrs to walk – keep in mind this time will double if you are returning to the point you started at. Along the trail you will see local flora and fauna that is not found anywhere else on the Island. You will also travel through a primary woodland forest that is more than 2 million years old and a natural mangrove swamp that has a selection of red, white and black mangroves.
Turtle Farm: Turtle Farm is one of Cayman's most famous and long standing attractions, receiving thousands of visitors each year. Although the venue is most well known for its turtles, it also is home to a wide variety of other wildlife. With an onsite restaurant, changing facilities and 2 beach areas, the Turtle Farm is great for a fun filled family day out. See our Family Fun page for further details.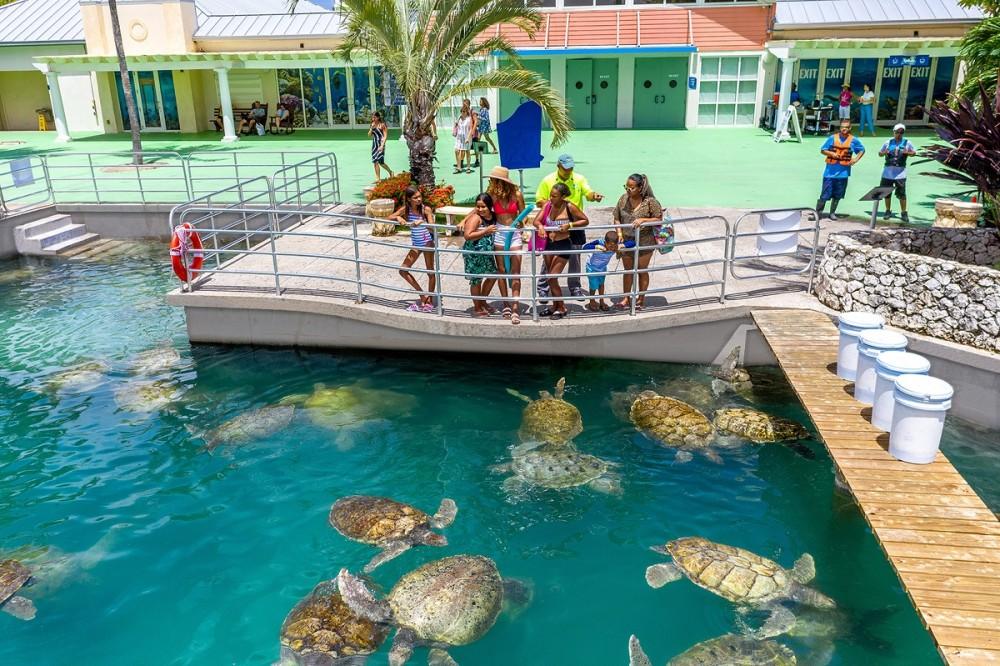 Hell: No trip to Cayman is complete without visiting "Hell" a unique 'hotspot' where you can buy postcards and souvenirs from Hell and chat with the 'Devil' himself who will often ask visitors how the Hell they are doing. Don't forget to mail your postcard to friends and family directly from the Hell post office.
Camana Bay: For visitors looking for a unique and relaxing shopping and dining experience set in attractive surroundings then look no further than the cosmopolitan "town" of Camana Bay. Host to some of the Island's most exclusive boutiques and a variety of restaurants offering open air dining that are set amongst beautifully landscaped public parks, family friendly fountains and lush gardens. The "town" is home to Cayman's only Cinema as well as coffee and ice-cream shops and a great book store, this is a great place where you can keep the whole family entertained. Camana Bay is fast becoming one of Cayman's most popular "one stop" shopping, dining and entertainment spots.
Cayman Museum & National Gallery: Discover the history of the Cayman Islands with a trip to the Cayman Island National Museum or enjoy a visual display of local art exhibitions at the National Gallery.
The Renaissance Grand Cayman is truly a one of a kind gem!

7 mile beach is a beauty on its on own, but where the Renaissance is located is truly amazing. It's a private oasis. Great for small and large families. The villas are clean and spacious with modern accommodations. The staff and property manager are so kind and accomodating. You can tell they love their job! I highly recommend Renaissance. We've been coming to Grand Cayman for over 5 years and continue to stay at the Renaissance.
We have been traveling to Grand Cayman almost every year for the past 30+ years. We chose to stay at The Renaissance this year as the location was central on 7 Mile beach to offer us the opportunity to have an unmatched beach to walk every day, as we enjoy doing. The Renaissance proved to be one of the best we have ever selected to stay. Also, the friendliness of the residents of The Renaissance offered us a very welcome feeling. Truly, you cannot go wrong in this location.
We had an incredible time at the Renaissance! It was perfect for our small family group. The amenities were top notch and the staff were all very nice. Can't say enough about the view, it is as good as it looks in pictures/the internet! We prefered being on this quieter stretch of beach, even though there was not much within walking distance. The drive to restaurants/stores was very minimal. It was the perfect vacation spot and I can only hope to return!